Since 2007, DIB has been collaborating with organizations in the Philipines. Our ambitions have been to strengthen the local communities resilience, against the frequent natural disasters hitting their country. In 2017 we established another project do to the Marawi-siege, between armed ISIS-sympathizers and the forces of government of the Philippines, which left local cities, including Marawi, in ruins and displaced thousands of people's from their homes. Since then we have helped organizing those internally displaced persons (IDP's) and tried to rehouse those who were affected the most by the Marawi-siege, and also those who were recently affected by Typhoon in the Guinobatan-area.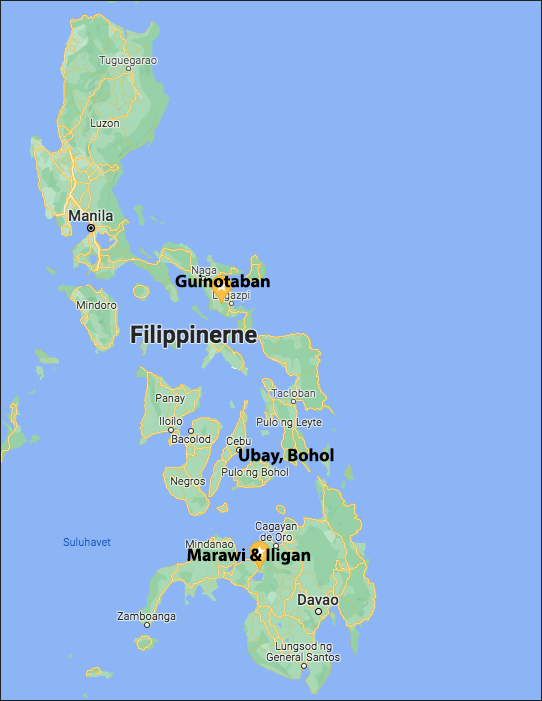 Emergency aid for the victims of the Odette Typhoon (2022)
In december 2021, the Typhoon Odette hit the Philippines and caused disastrous damage. Several villages were completely destroyed and since DIB already has partner organisations in the Philippines, we immediately sent in an application for emergency-aid funding which will secure those Philippines who have been affected the worst by offering them rehousing and access to basic necessities (clean water, electricity etc). We also wanna offer the villagers a salary if they agree to participate in the reconstruction of the decimated homes in the villages.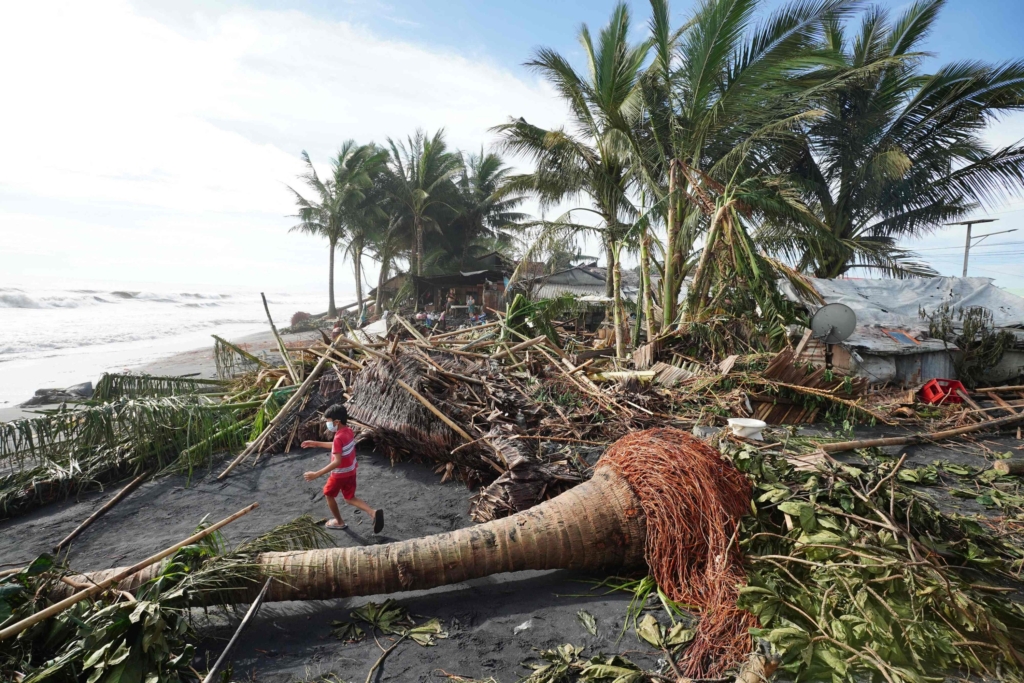 Our effort will focus on three of the villages who have suffered the most destruction: Cuya, Cagting and Guintaboan and our aid will mainly focus on helping the most vulnerable groups (children and the elderly). The effort is current set for a 6-month period. Together with our local partner ALTERPLAN, which we have collaborated with since 2009, we have great ambitions to lift the villagers back on their feet in the aftermath of the Typhoons decimation of the Philippine homes.
2021-2023: Organizing and rehousing people hit by natural disasters.
The Guinobatan area is one of the most dangerous places to live in the Philippines, as the area is on the slopes of one of the most active Volcanos in the world - The Mayon Volcano. The Volcano has erupted seven times in the last 20 years, and furthermore a Typhoon hit the area in late 2020, which flooded the area and resulted in volcanic mudstreams that brought devastation to the surrounding rivers and area.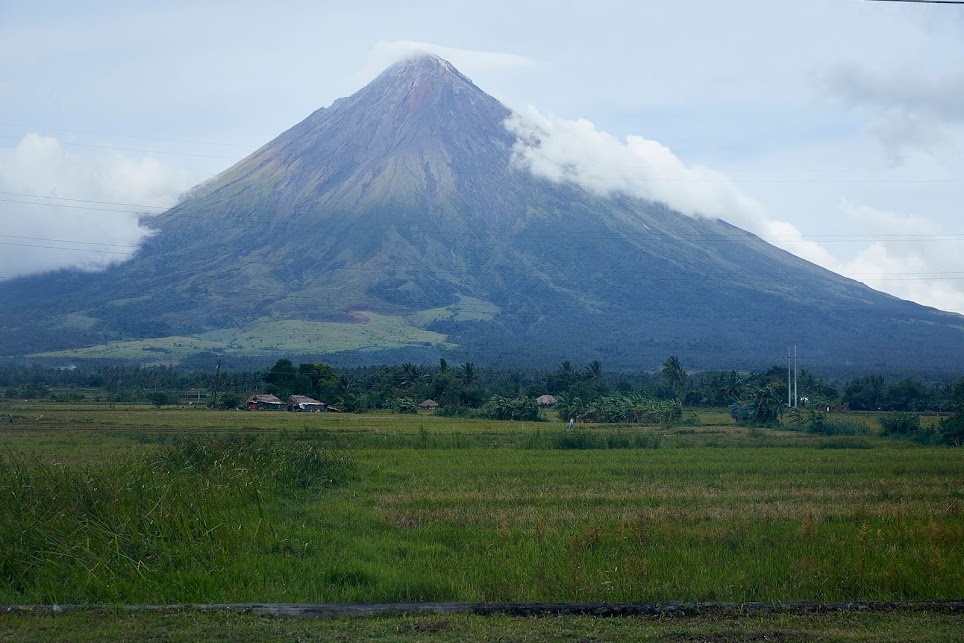 Therefore, with support form CISU, we have again joined forces with Alterplan and the local organization Sac Legazpi (Social Action Center and Doicese of Legazpi). We want to secure the most vulnerable villages and create a better infrastructure, make sure that the area has an effective evacuation plan ready and support the establishing of local organizations that can be representative of the communities and their dire needs.
Rehousing the local philippines
In some of the most vulnerable area, there is no choice but to rehouse the people affected by the disasters, and we will ensure that the new settlements will have a sufficient infrastructure and offer ways of income, so the prerequisites are there for them to establish a normal life again.
Our main ambition is though to avoid rehousing if possible, if the analysis shows that sufficient infrastructure can be established in the villages. Our ambitions are therefore to strengthen the local communities, in whatever way seems best for them.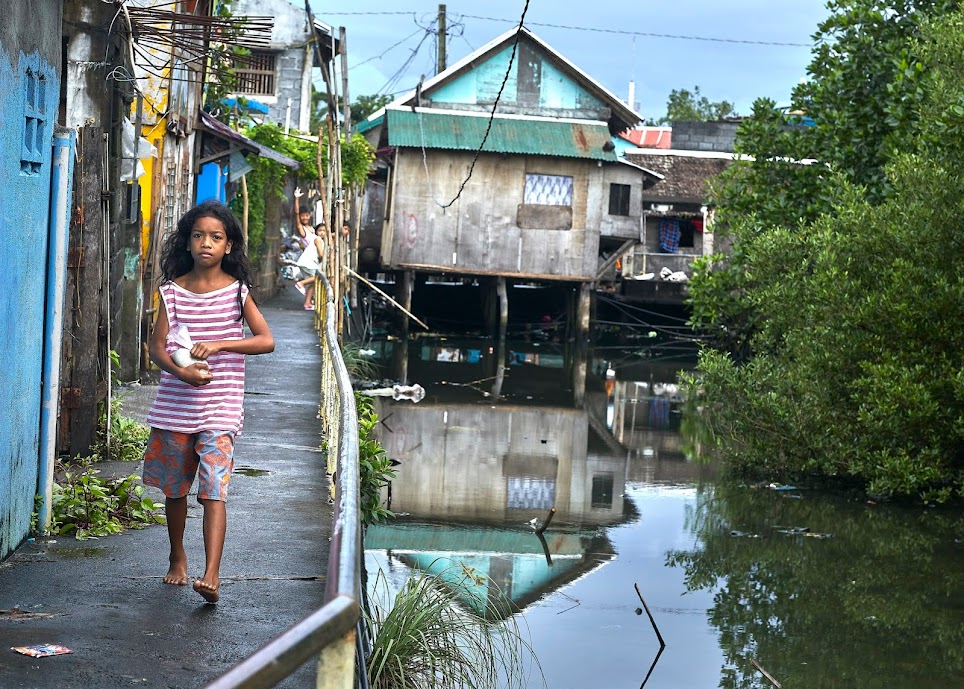 Our project will be situated in three local villages in Guinobatan, with a population of around 16000. people. We've chosen these areas, because of the evaluations deeming that the devastations are most severe in those areas, as well as because the local government has reached out for help to our local cooperative partner Sac Legazpi, to help an stabilize the area. We want to ensure rehousing wherever it's necessary, establish and work towards a capable infrastructure and organize the local communities, so that their voices and needs can be heard by Philippine government.
2018-2022: From emergency aid to rehabilitation
More than half a million people fled their homes as a result of the fierce fighting in Marawi from May 2017 and five months on. The majority were sheltered by friends and family or were housed in unofficial camps or community centers, and therefore received little or no governmental assistance. This is why DIB, in collaboration with our long-standing filippino partner organization ALTERPLAN, the NGO network PHILSSA and the local partner ICESDev, embarked on a project with the most vulnerable IDPs (Internally Displaced Persons) as a target group - that is, those who found shelter outside the official evacuation centers.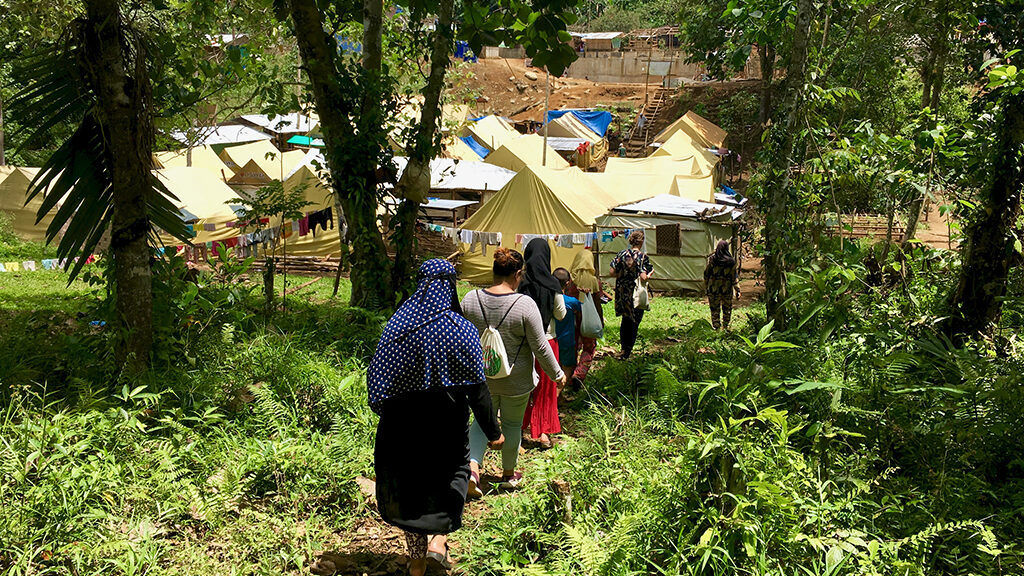 With support from the emergency aid pool Danish Emergency Relief Fund (DERF) (DERF) under CISU, from July 2017 to April 2018, we focused on ensuring the basic needs of the "unofficial" IDPs in the form of funding for various urgent needs, health monitoring and prevention measures and psychosocial support. The effort reached 1539 households, corresponding to approximately 6079 persons, spread over three locations.
IDP'erne skaber egen fortalervirksomhed
During the first intervention period, a civil society organization emerged among the IDPs, called Lombay ka Marawi – Marawi, get up. Our second effort - a six-year project - aimed to strengthen this organization and the IDPs' ability to be heard and have their rights met.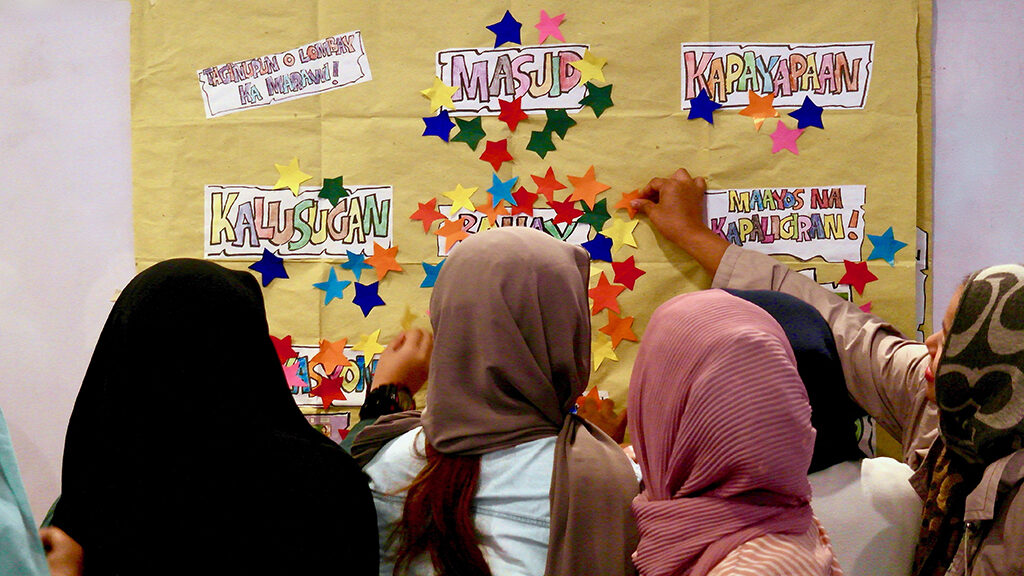 Fra juli 2019 til september 2022 arbejdede vi på et tredje projekt, der, ligesom det foregående, er støttet af CISU's Civilsamfundspulje. Projektets  formål har været at fremme en inkluderende og demokratisk genhusning og rehabilitering af de internt fordrevne ved at opbygge og understøtte Lombay Ka Marawis kapacitet til selv at gøre deres krav gældende i genhusnings- og genopbygningsfasen og finansielle støtte til ofrene af konflikten.
Projektets udgangspunkt var meget ambitiøs, men på grund af adskillige og uforudsigelige udfordringer, såsom  corona-pandemien, der gjorde samarbejdet med partner og udførelsen af opgaver svær, har projektet ikke opnået alle sine mål. Udover corona pandemien har der været udfordringer i  at gennemføre mange tiltag og mål på grund af samarbejdsvanskeligheder med de filippinske myndigheder og den lokale administration. Men på trods af vanskelighederne har projektet opnået vigtige fremskridt, såsom vedtagelsen af "Marawi Siege Victims Compensation Act" i april 2022, som Lombay Ka Marawi var en central aktør af. Vedtagelsen giver adgang til kompensation til ofrene fra Marawi konflikten nu, men også i de kommende år. Gennem projektet har familier ramt af konflikten fået adgang og støtte til at gøre krav om deres rettigheder til kompensation og hjælp. Over 300 familier er blevet flyttet fra teltbyer til midlertidige boliger, som de kan leve i de næste 5 år, samtidigt har 37 familier fået permanent boligmuligheder. Yderligere har 1000 familier fået adgang til finansielle støtte i form af udbetalinger til at dække deres essentielle leveomkostninger. Mange af indsatserne fortsætter efter projektet er afsluttet, så som at etablere flere permanente boligmuligheder til IDP'er og sikre fremadrettet kæmpe for at alle påvirkede kan få modtage støtte.
Videos concerning emergency aid in Marawi
Cesar Padilla har produceret disse videoer, som beskriver hvordan beboerne i Marawi blev fordrevet og de efterfølgende konsekvenser heraf. Her får man et indblik i, hvordan DIBs nødhjælpsprojekt har hjulpet mange udsatte filippinerne i samarbejde med vores samarbejdspartnere: ALTERPLAN, PHILSSA og ICES DEV:
2007-2018: Disaster prevention and development planning
DIB's commitment to the Philippines and partnership with the organization ALTERPLAN goes back over 10 years. Together we have implemented, since 2007, three phases of the project Disaster Risk Sensitive Shelter Planning with disaster prevention and development planning as its purpose. Through the involvement of slum dwellers, civil society organizations and local authorities, we have worked to educate in risk analysis and promote citizen involvement in the preparation of local plans for four cities across the Philippines. All four cities are particularly prone to frequent natural disasters, especially in relation to the many floods, which most often go beyond the poor slums, and can not cope with the massive devastation. With the local plans, slum dwellers have been given priority by the local and regional administration in relation to improvements in the local area and have been trained to develop and manage a local project themselves.
Our partners in the Philippines have produced this film that gives an insight into the project and its importance locally.