DIB har siden 2007 samarbejdet med filippinske organisationer om at styrke lokalsamfunds modstandskraft over for de hyppige naturkatastrofer, der rammer øriget. I 2017 blev et af de lokalsamfund ovenikøbet udsat for en væbnet konflikt mellem IS-sympatisører og regeringsstyrker, som efterlod byen Marawi i ruiner og fordrev tusinder fra deres hjem. Det blev anledningen for os i DIB til også at kaste os ud i en nødhjælpsindsats. Siden er vi gået videre til at arbejde med organisering og genhusning af de internt fordrevne fra Marawi.


2018-2022: From emergency aid to rehabilitation
More than half a million people fled their homes as a result of the fierce fighting in Marawi from May 2017 and five months on. The majority were sheltered by friends and family or were housed in unofficial camps or community centers, and therefore received little or no governmental assistance. This is why DIB, in collaboration with our long-standing filippino partner organization ALTERPLAN, the NGO network PHILSSA and the local partner ICESDev, embarked on a project with the most vulnerable IDPs (Internally Displaced Persons) as a target group - that is, those who found shelter outside the official evacuation centers.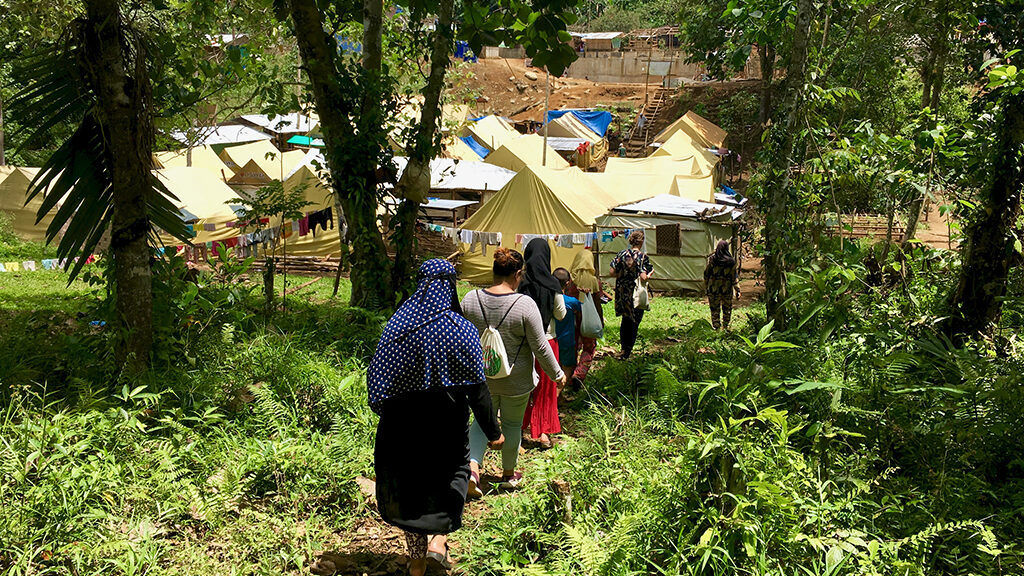 With support from the emergency aid pool Danish Emergency Relief Fund (DERF) under CISU, from July 2017 to April 2018, we focused on ensuring the basic needs of the "unofficial" IDPs in the form of funding for various urgent needs, health monitoring and prevention measures and psychosocial support. The effort reached 1539 households, corresponding to approximately 6079 persons, spread over three locations.
During the first intervention period, a civil society organization emerged among the IDPs, called Lombay ka Marawi – Marawi, get up. Our second effort - a six-year project - aimed to strengthen this organization and the IDPs' ability to be heard and have their rights met.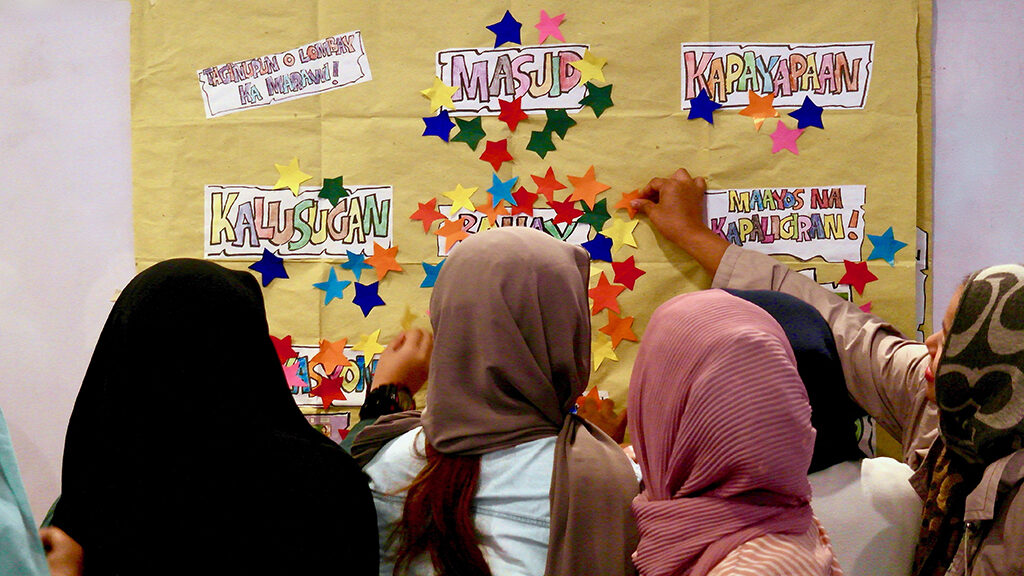 In July 2019, we embarked on a third project, which, like the previous one, was supported by CISU's Civil Society Pool. Over the next 2.5 years, we will work to promote inclusive and democratic resettlement and rehabilitation of the internally displaced. The work consists, among other things, in continuing to build the capacity of Lombay Ka Marawi to assert their demands during the rebuilding and reconstruction phase. In total, the project will help 2755 families (about 11,660 people) to be rebuilt, build up skills and find new income opportunities so that they can secure their own living in the long run.


2007-2018: Disaster prevention and development planning
DIB's commitment to the Philippines and partnership with the organization ALTERPLAN goes back over 10 years. Together we have implemented, since 2007, three phases of the project Disaster Risk Sensitive Shelter Planning with disaster prevention and development planning as its purpose. Through the involvement of slum dwellers, civil society organizations and local authorities, we have worked to educate in risk analysis and promote citizen involvement in the preparation of local plans for four cities across the Philippines. All four cities are particularly prone to frequent natural disasters, especially in relation to the many floods, which most often go beyond the poor slums, and can not cope with the massive devastation. With the local plans, slum dwellers have been given priority by the local and regional administration in relation to improvements in the local area and have been trained to develop and manage a local project themselves.
Our partners in the Philippines have produced this film that gives an insight into the project and its importance locally.