In South Asia we unify the fight against poverty with our aim to reduce greenhouse gas emissions through the concept of eco-villages. Since 2015, DIB has cooperated with partner-organizations in four South Asian countries to introduce this concept in the local communities of these countries - Inseda in India, Grameen Shakti in Bangladesh, IDEA in Sri Lanka and CRT-NEPAL along with Climate Action Network South Asia (CANSA) and International Network for Sustainable Energy (INFORSE).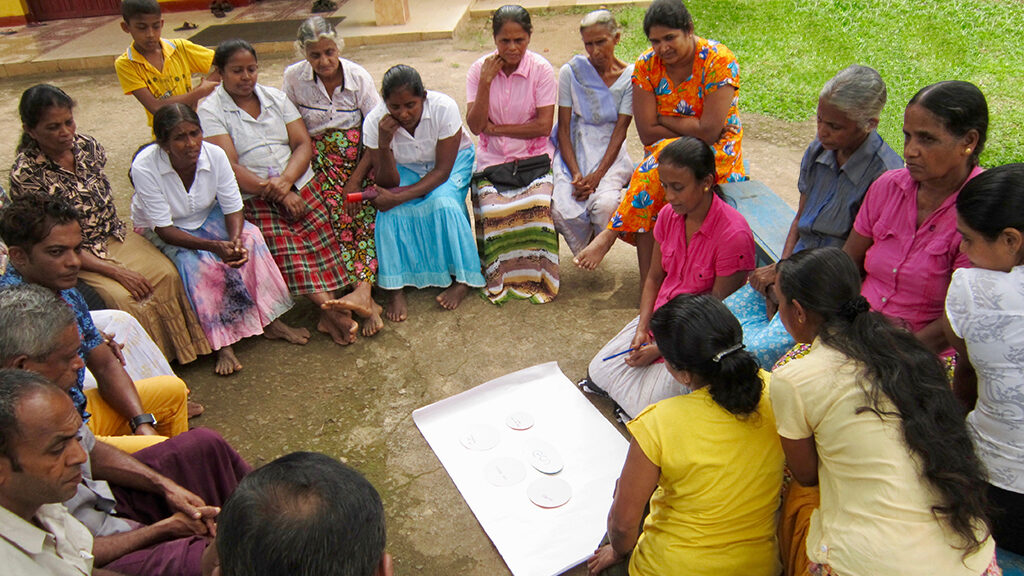 EVD-database
I august 2022 lancerede vi vores EVD-database, som indeholder en samling af mere end 40 lokale løsninger, der er implementeret i landsbyer i Bangladesh, Indien, Nepal og Sri Lanka.

Eco-village Development and Advocacy
Together we work to promote the dissemination of the eco-village concept through evidence-based advocacy. From 2015-2017, three to six 'demonstration villages' were created in each partner country. Here, a number of technical, locally developed, low cost solutions in renewable energy, water supply, agriculture and settlement are combined in close cooperation with the local population and with careful consideration to the specific needs of the village.
Disse landsbyer fungerer som evidensbase for den fortalervirksomhed, der også bedrives under projektet af vores partnerorganisationer. Organisationerne har mange års erfaring med implementering af løsningerne.
Our partners in Nepal have produced the following small film that gives a good insight into the project and what eco-village development is all about.
Upscaling the advocacy business
In the second part of the project (2017-2018), the focus was on scaling up the eco-village concept and proposing it as a solution in national climate action plans. In addition to maintaining and expanding the activities in the villages, the partner organizations also participated in the international climate summits, where they presented publications and policy recommendations as well as networked and advocated at both regional and national levels.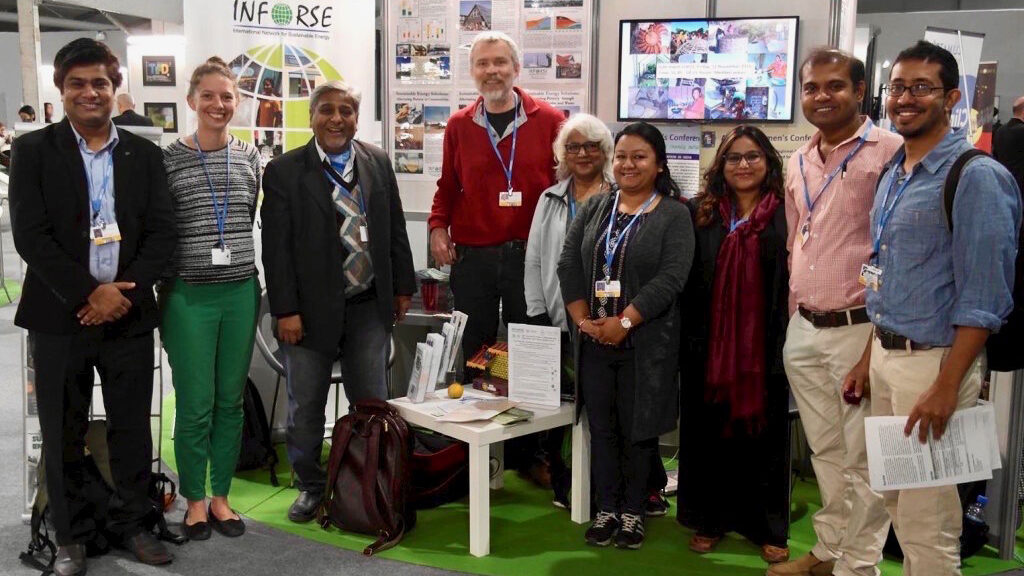 Strenghtening the EVD concept
Det overordnede mål med interventionen er at opnå en forbedret levestandard for klima sårbare landområder i Sydasien ved at integrere lokale bæredygtige løsninger, der bidrager til modvirkning af klimaforandringer, tilpasning og opbygning af den lokale modstandsstyrke. Ved projektets afslutning vil lokale samfund i Nepal, Bangladesh, Sri Lanka og Indien have forbedret muligheder, både i hensigt til miljøbevarelse og økonomisk muligheder  gennem etablering af  Eco-Village Development (EVD), som model landsbyer. Derudover er EVD'erne også en løsning til økonomiske vanskeligheder i områderne og skaber nye bæredygtige muligheder for den lokale befolkning. Projektet er udført og udviklet i tæt samarbejde med DIB lokale Sydasien-partnere IDEA, Crt-Nepal, INSEDA, Grameen Shakti, Climate Action Network South Asia (CANSA) og INFORSE.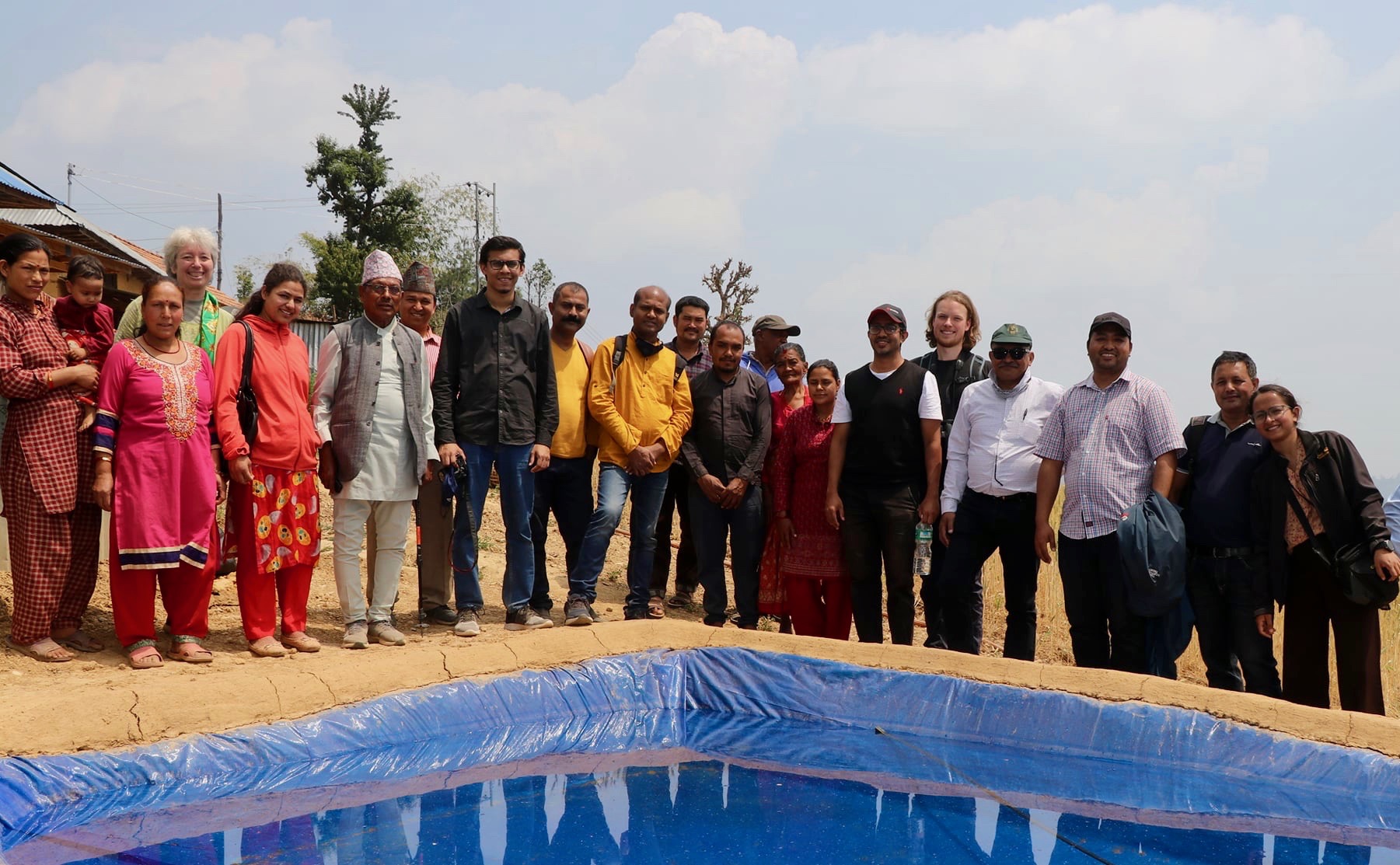 Partnerne i Next Generation EVD-projekt på besøg hos landsbyboere, som har fået støtte til økolandsbytiltag.
Teknologier til økolandsbyudvikling
Et eksempel på en intervention i forbindelse med EVD'erne i Nepal har været implementeringen af en hydraulisk ram pumpe, som nu forsyner landsbyen med ferskt drikkevand og vand til landbruget. Se videoen og høre fra Gopatatpa om hvad pumpen bruges til dagligt: