I Sydasien forenes fattigdoms-bekæmpelse og begrænsning af udledning af drivhusgasser gennem økolandsby-konceptet (Eco Village Development, EVD). DIB har siden 2015 samarbejdet med partnerorganisationer i fire sydasiatiske lande om at udbrede konceptet – INSEDA i Indien, Grameen Shakti i Bangladesh, IDEA i Sri Lanka og CRT-NEPAL samt Climate Action Network South Asia (CANSA) og International Network for Sustainable Energy (INFORSE).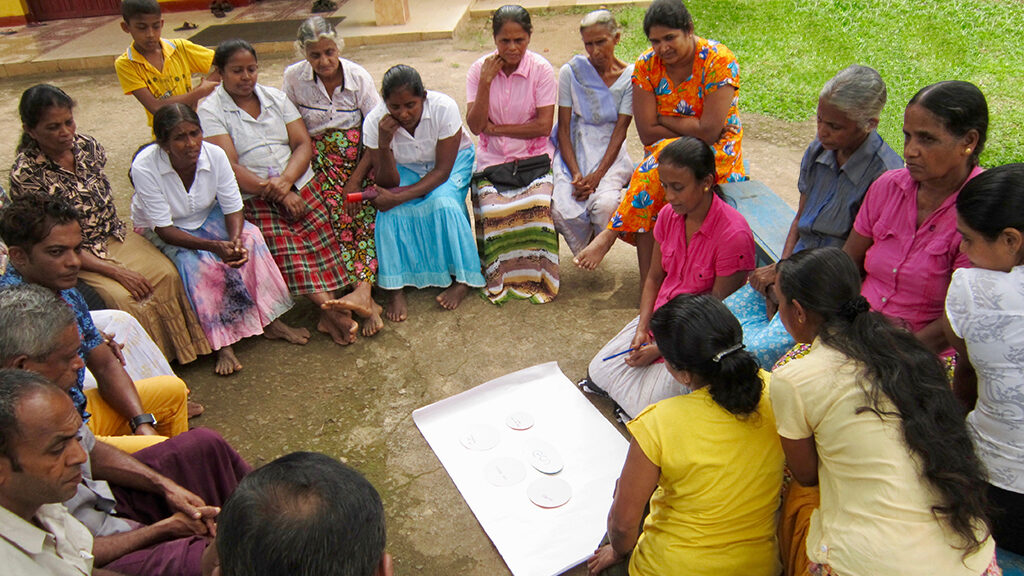 Eco-village Development and Advocacy
Together we work to promote the dissemination of the eco-village concept through evidence-based advocacy. From 2015-2017, three to six 'demonstration villages' were created in each partner country. Here, a number of technical, locally developed, low cost solutions in renewable energy, water supply, agriculture and settlement are combined in close cooperation with the local population and with careful consideration to the specific needs of the village.
These villages serve as the evidence base for the advocacy business that is also run during the project by our partner organizations, who have many years of experience in implementing the solutions.
Our partners in Nepal have produced the following small film that gives a good insight into the project and what eco-village development is all about.
Upscaling the advocacy business
In the second part of the project (2017-2018), the focus was on scaling up the eco-village concept and proposing it as a solution in national climate action plans. In addition to maintaining and expanding the activities in the villages, the partner organizations also participated in the international climate summits, where they presented publications and policy recommendations as well as networked and advocated at both regional and national levels.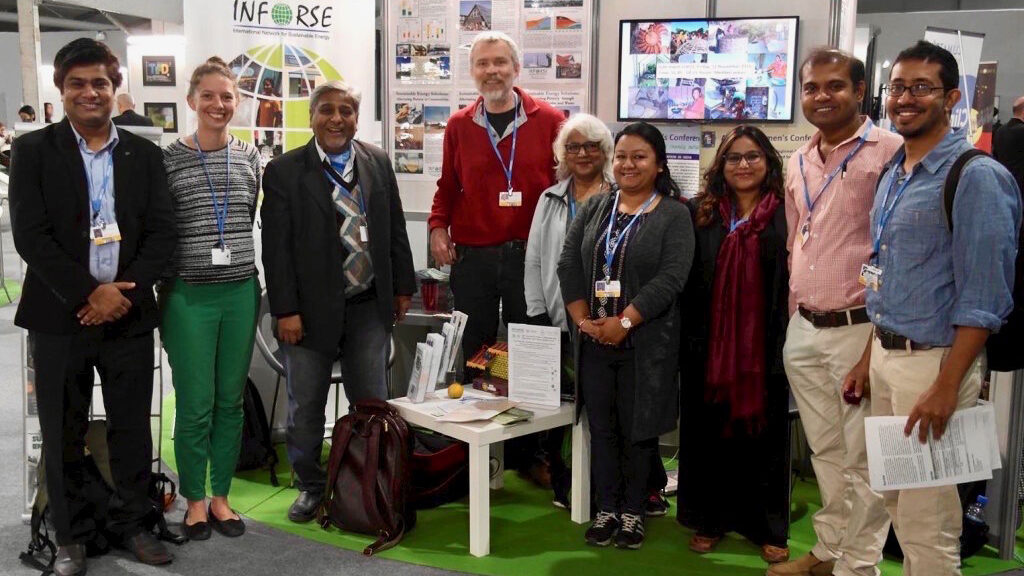 Styrkelse og udbredelse af EVD-konceptet
Efter at have arbejdet med at implementere og lave fortalervirksomhed for økolandsby-konceptet har vi fået indhentet en masse erfaring, som vi gerne vil dele med endnu flere områder i Sydasien. Men før vi buldrer derudaf, er der lige nogle ting vi skal have styrket og afprøvet først. Vi skal derfor i de næste måneder teste overførbarheden i EVD-konceptet til nye klimazoner. Vi skal kapacitetsopbygge og inddrage flere aktører i arbejdet med at implementere konceptet. Og så skal vi undersøge om konceptet i højere grad kan anvendes som en social virksomhedsmodel (i mangel af et bedre ord) for at skabe lokal udvikling.
I juni 2020 har vi fået godkendt et nyt 2,5 årigt projekt til at udbrede økolandsby-konceptet til nye områder i Sydasien sammen med vores Sydasien-partnere IDEA, Crt-Nepal, INSEDA, Grameen Shakti, Climate Action Network South Asia (CANSA) og INFORSE.
Vi vil holde jer underrettet om projektet på vores blog.