In South Asia we unify the fight against poverty with our aim to reduce greenhouse gas emissions through the concept of eco-villages. Since 2015, DIB has cooperated with partner-organizations in four South Asian countries to introduce this concept in the local communities of these countries - Inseda in India, Grameen Shakti in Bangladesh, IDEA in Sri Lanka and CRT-NEPAL along with Climate Action Network South Asia (CANSA) and International Network for Sustainable Energy (INFORSE).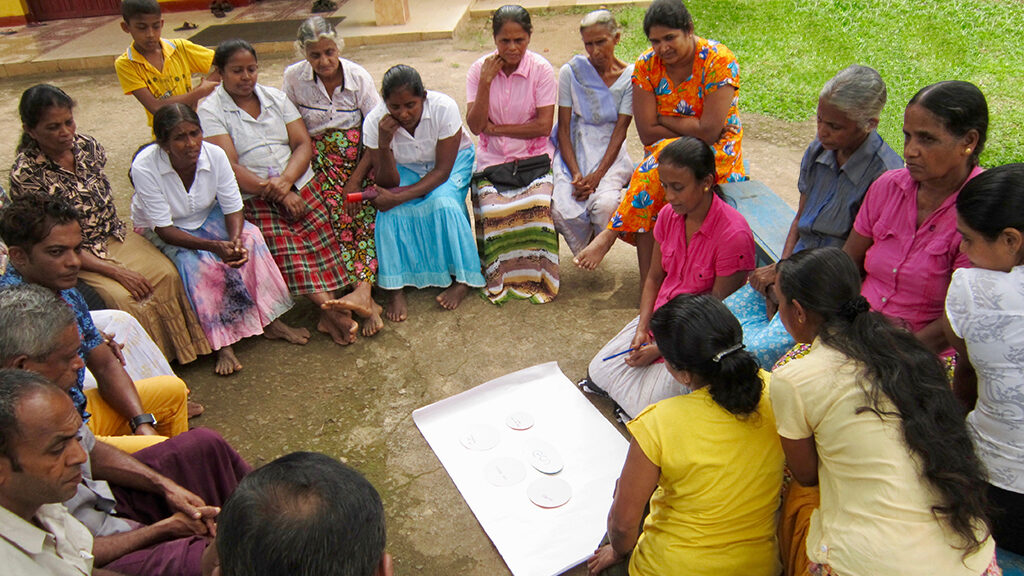 EVD-database
I august 2022 lancerede vi vores EVD-database, som indeholder en samling af mere end 40 lokale løsninger, der er implementeret i landsbyer i Bangladesh, Indien, Nepal og Sri Lanka.

Eco-village Development and Advocacy
Together we work to promote the dissemination of the eco-village concept through evidence-based advocacy. From 2015-2017, three to six 'demonstration villages' were created in each partner country. Here, a number of technical, locally developed, low cost solutions in renewable energy, water supply, agriculture and settlement are combined in close cooperation with the local population and with careful consideration to the specific needs of the village.
Disse landsbyer fungerer som evidensbase for den fortalervirksomhed, der også bedrives under projektet af vores partnerorganisationer. Organisationerne har mange års erfaring med implementering af løsningerne.
Our partners in Nepal have produced the following small film that gives a good insight into the project and what eco-village development is all about.
Upscaling the advocacy business
In the second part of the project (2017-2018), the focus was on scaling up the eco-village concept and proposing it as a solution in national climate action plans. In addition to maintaining and expanding the activities in the villages, the partner organizations also participated in the international climate summits, where they presented publications and policy recommendations as well as networked and advocated at both regional and national levels.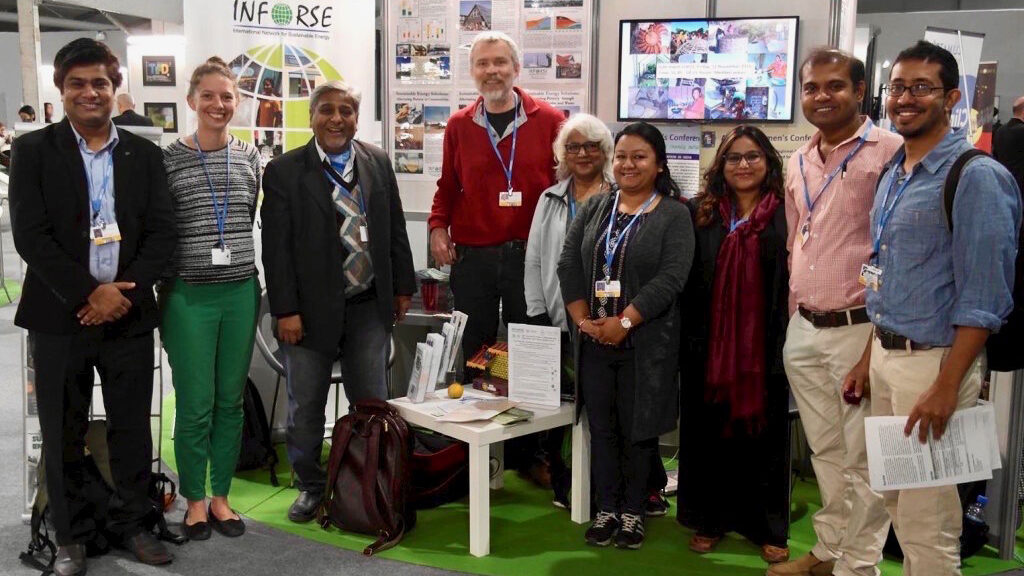 Strenghtening the EVD concept
Having worked on implementing and doing advocacy for the eco-village concept, has given us a ton of experience that we would love to share and test out in even more areas in South Asia. But before we get too ambitious, we need to re-evaluate and improve on some of our previous work. In the next upcoming months, we will therefore test the transferability of the eco-village concept to new climate zones. We must build on our capacity and include even more organizations, to implement this concept. And we need to investigate whether the concept can be used more extensively as a social enterprise model, to create local development.
In june 2020 we have been approved on a new 2,5 year project to introduce the eco-village conept on an even larger scale in South Asia. This will happen along with our South Asia partners IDEA, Crt-NEPAL, INSEDA, Grameen Shakti, Climate Action Network South Asia (Cansa) and INFORSE.
We will keep you updated on our project in our blog.