DIB has been involved in Bolivia since 1989. First we worked with sustainable settlement and local planning, since with playing learning and 'eco-alphabetizising'. In the later years we've, together with our partner Teko Kavi, brudt ny grund with a research project, that researches ocurrance of houseanimal-illnesses in humans in The Amazon. The climatecrisis has also taken us into an emergencyeffort at indiginous people's local societies hit by forest fires in the eastern Bolivia. Our old engagement in Bolivia has given us a good foothold in the country, and we have build up a strong network for players on all niveaus. sustainable settlement and local planning via teknisk støtte til landsbysamfund, hvilket bl.a. førte til opførelsen af de ikoniske Lak'a Uta-parabelhuse på Bolivias altiplano. Dernæst kom legende læring and øko-alfabetisering på skoleskemaet for flere skoler i landsbyer omkring Titicacasøen. De store skovbrande i det østlige Bolivia betød, at vi kastede os ud i en nødhjælpsindsats for at støtte de oprindelige folk i området. Samarbejde med uddannelses- og forskningsinstitutioner førte sidenhen til undersøgelser og forebyggelse af husdyrsygdomme og deres forekomst i mennesker i Amazonas. Klimakrisen og dens påvirkning af Bolivias landområder samt vores partners metoder inden for uddannelse har vi siden sammen kombineret i nye indsatser.
Vores mangeårige engagement i Bolivia har givet os et godt fodfæste i landet, og vi har opbygget et stærkt netværk til aktører på alle niveauer.

Kvinder og unge ledere i kampen mod klimaforandringer
Klimaforandringer skal bekæmpes med viden, involvering og medborgerskab. Gennem træning og kapacitetsudvikling af særligt kvinder og unge ledere i forskelligartede civilsamfundsorganisationer i La Paz og El Alto er målet, at de skal skabe deres egne tiltag til bekæmpelse af klimaforandringer og sprede viden om klimaforandringerne ud i deres organisationer og hos deres målgruppe. Projektet vil også fremme den lokale og regionale udveksling af viden og erfaringer via netværk, en konference og gennem medier.
Strengthening of indiginous people's voice during the pandemic.
The climatecrisis and the COVID-19 pandemic has made life even more difficult for the indiginous people in Bolivia. They have had little to no help from the government to resist the two emergency-crisis, and they also belong to some of the most marginalized and isolated ethnic groups. DIB has been granted funds in 2021, along with Teko Kavi in 2021 from CISU's "råderumspulje" (Civic Space Modality) for strengthening indiginous people's voices during the pandemic and the climate-crisis. When they have become qualified in handling social media and the podcast-format, they will be able to bring attention to the many different challenges they face, and tell about their life and their unique culture in Bolivia's remote forest areas.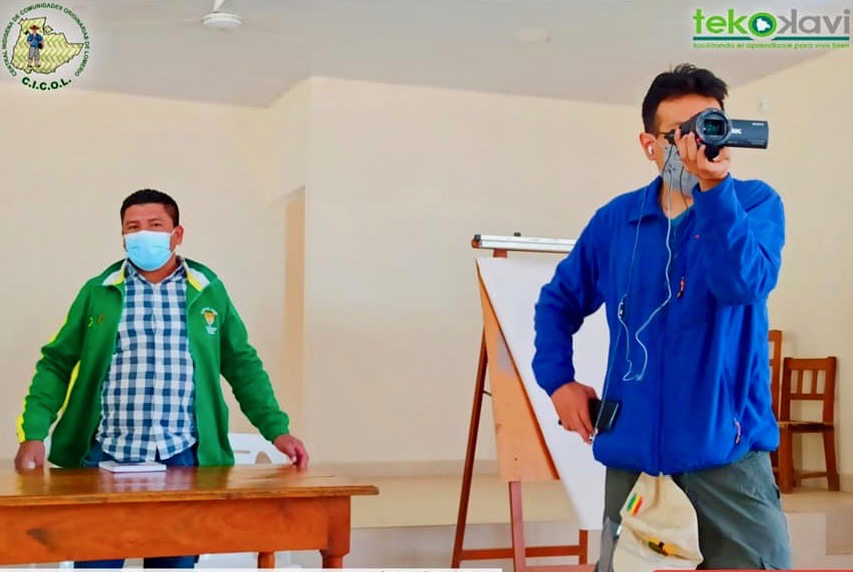 Forskning i og forebyggelse af zoonoser i Amazonas
A successful startup-project about research and prevention of domesticated animal-illnesses in indiginous societies in The Amazon - NETCAP-DIB project, – og et godt samarbejde med forskere fra Danmarks Tekniske Universitet og Københavns Universitet, ledte til en bevilling fra CISU i januar 2020 til at fortsætte arbejdet i San Buenaventura til marts 2023. NEXTCAP is methodically anchored in One Health Approach, which focuses on the interaction between people, animals and the environment in promoting sustainable health solutions.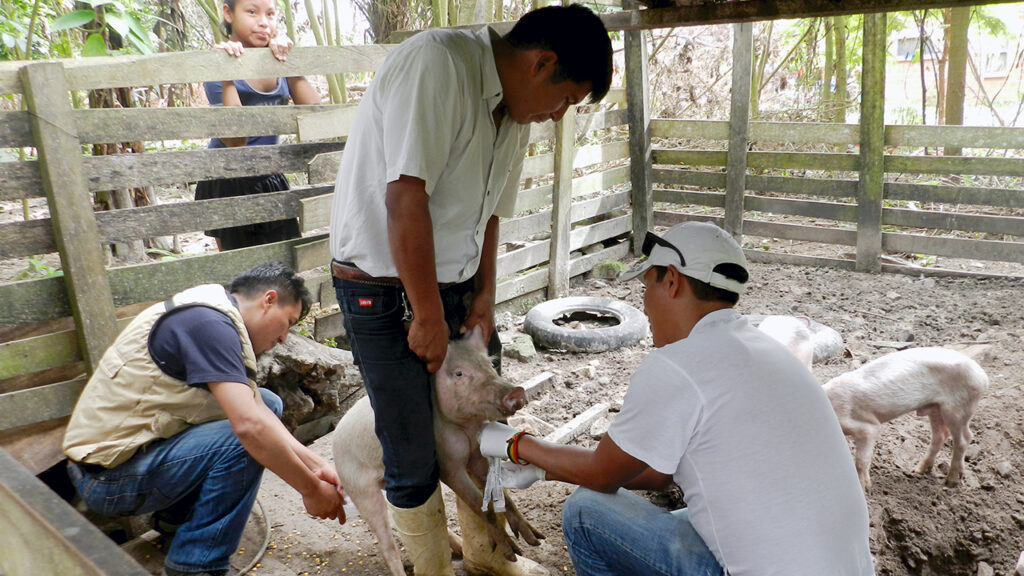 The aim is to improve the conditions of the Tacana-indigenous in the remote Amazon-regions, through establishing networks and the capacity to prevent diseases spread between animals and humans. The research pertains both to diseases spread between domesticated animals and humans and also between mosquitos and humans as well. Here you can find a presentation by professor Liza Rosenbaum Nielsen from the University of Copenhagen talking about our startup-project NETCAP from 2018.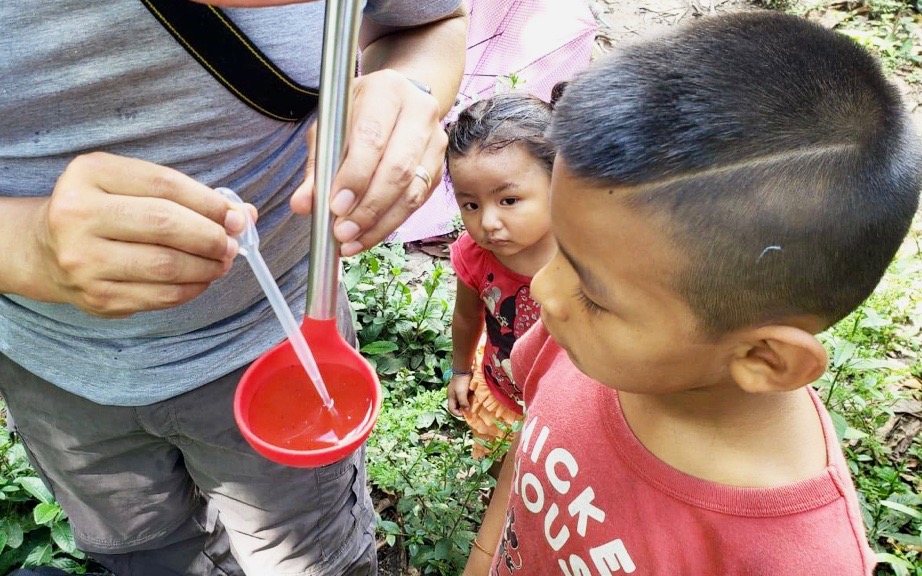 Emergency relief for communities affected by natural fires
In Autumn 2019 we received a grant from the emergency aid, Danish Emergency Relief Fund (DERF) to fight and contain the destructions of natural fires, that ravaged the forest area Chiquitanía in the eastern Bolivia. Our efforts ended in October 2020 and yielded humanitarian help to 1827 people from 15 local societies, in the form of rehabilitation of their accessibility to water, securing access to health-care, both physiological and psychological aid, the reestablishment of self-providing agriculture and the creation of local forest-fire brigades for fireprevention and control.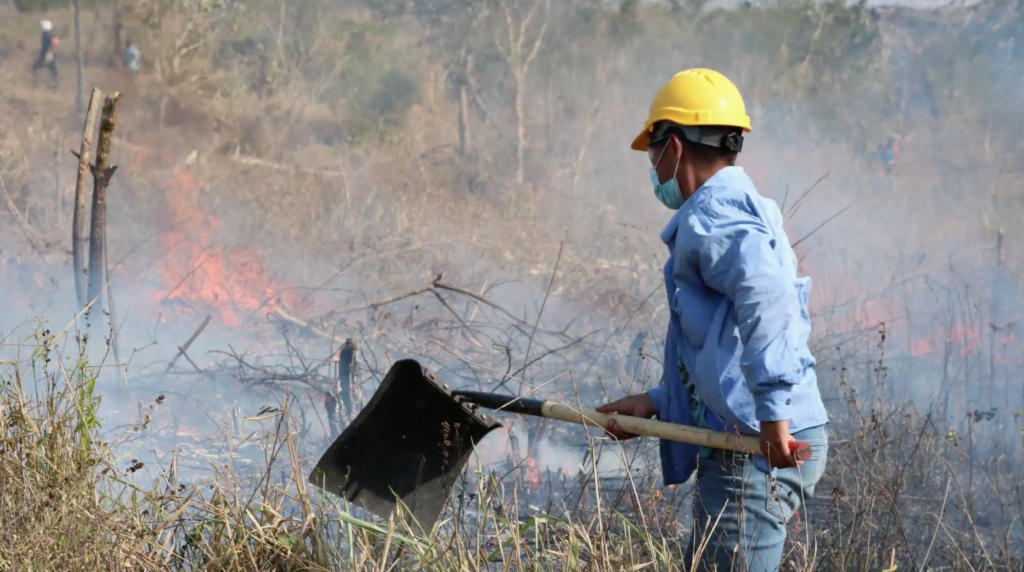 Playful learning and eco-literacy
DIB has worked with our Bolivian partner organization Teko Kavi over the past ten years on the Aprender Jugando, and the third phase ended in March 2020. "Aprender Jugando" means play-learning in spanish, and the concept eco-alphabetisizing is exactly about developing and implementing a playing approach for educating a sustainable way of life in bolivian schools.
Through cooperation with local civil-society organizations, local authorities and teacher-educational organizations, we've succeeded with our project of developing cooperation between school and the local communities. These communities have had an easier time identifying environmental issues, and have been to establish a healthy life in balance with nature and the surrounding environment.