We love to come around - and usually for free - around the country and do presentations. We love to tell about the many great stories that happens, as a result of our work and our partnerships around the world.
Our presentation will revolve around some of our successful projects, and around those people who have benefited from our projects. About those great spirits, who are relentlessly committed to create real change for their local communities. But we will not shy away from talking about the difficult dilemmas one faces, when working across different parts of the world and with people of different cultures.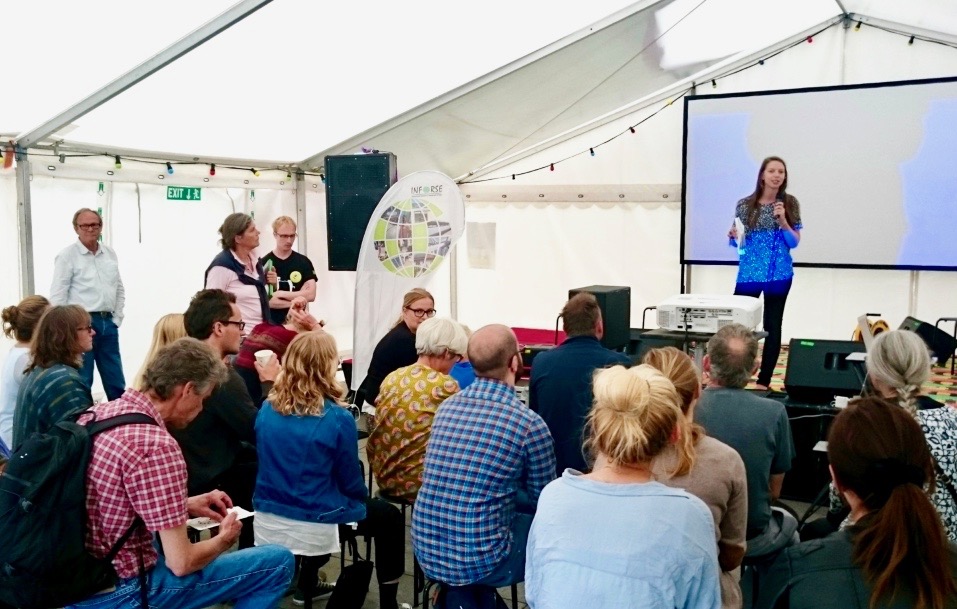 International project work: Climate adjustments and the fight against poverty
At the moment we can offer lectures about our projects in the following places:
Bolivia: Since the late 1980s, DIB has been working on sustainable settlement and strengthening civil society in Bolivia. Since 2006, we have focused on education and helped develop alternative teaching methods for school students in the form of playful learning and 'eco-literacy'.
Philippines: Here, DIB is currently working on the predominantly Muslim island of Mindanao with the rehabilitation of internally displaced people from an armed conflict between IS-related militias and government forces in the city of Marawi. In the past, we have also worked extensively on local planning in areas of the Philippines that are exposed to natural disasters, which with climate change are hitting more and more frequently.
Nepal: In Nepal, we are working to improve the living standards of poor farmers in remote rural areas. We focus on capacity building and sustainable development in the villages.
South Asia: In collaboration with partners from Sri Lanka, Bangladesh, Nepal and India, DIB is working to promote the dissemination of the eco-village concept. The purpose of the project is to reduce poverty and at the same time limit greenhouse gas emissions by implementing technical low-energy solutions.


Shall we pay you a visit?
If you would like DIB to come by at your education, workplace, organization etc. then please contact the secretariat at dib@dib.dk.