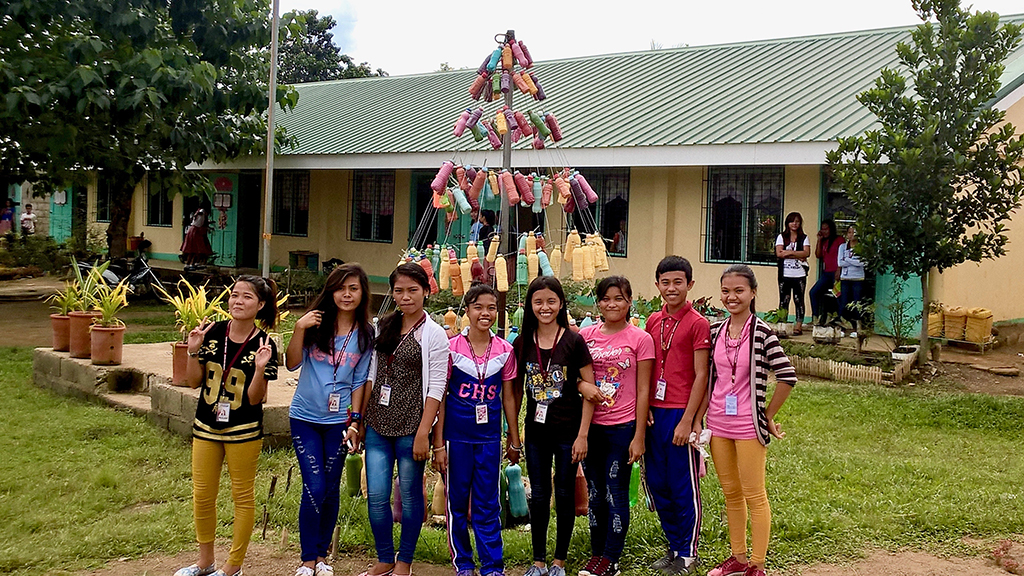 With happy Christmas greetings from students at Cagting High School where the students with 'plastic-fantastic' creativity have secured the school this year's Christmas tree. Next to the school, in the Barangay civic center (meeting of the local area and management facility / house), we hold a mid-term and experience exchange workshop with DIB's partners during our joint disaster prevention and planning project: Promoting Disaster Risk-Sensitive Shelter Planning in Selected Philippine Cities and Towns.
The disaster prevention and planning project is well over the first 2 years and a mid-term evaluation, so there is plenty to talk about and decide. Involving and empowering locals in the vulnerable and disaster-threatened slum settlements is no easy and straightforward matter. Both financial and human surplus will be needed to participate in the project's activities on data collection and mapping of the vulnerable slums. In 15 slums in 4 cities in different parts of the Philippines, DIB is collaborating with local NGOs and locals to finalize their 'Barangay Disaster Risk-Sensitive Shelter Plans'. These include plans and suggestions for improvements in the settlements; flood and landslide protection, evacuation plans and centers, infrastructure, housing, coastal protection, etc.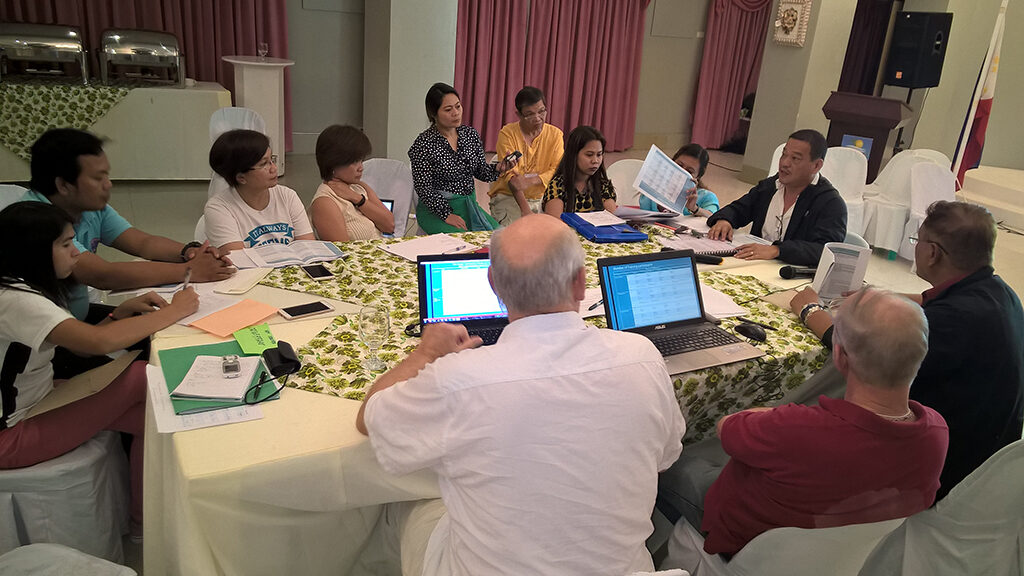 But the work does not stop here. The many proposals must go further into the system, they must go via the mayor and the various administrations for approval so that the projects can be included in the budgets of the coming years. It is not an easy exercise. It requires a thorough documentation material (Barangay Shelter Plan), sustained follow-up and promotion as well as good knowledge of the Philippine grant funding (DIB's project does not offer infrastructure assistance, etc. these must be funded through the annual budgets). In addition, the political situation with widespread corruption and finally with the new president, who does not seem to promote the security of the country and the strengthening of civil society. But it is 'uphill' and only on the 'long run' can we see results.
Best wishes for the new year,
Paul Erik Bidinger, project manager