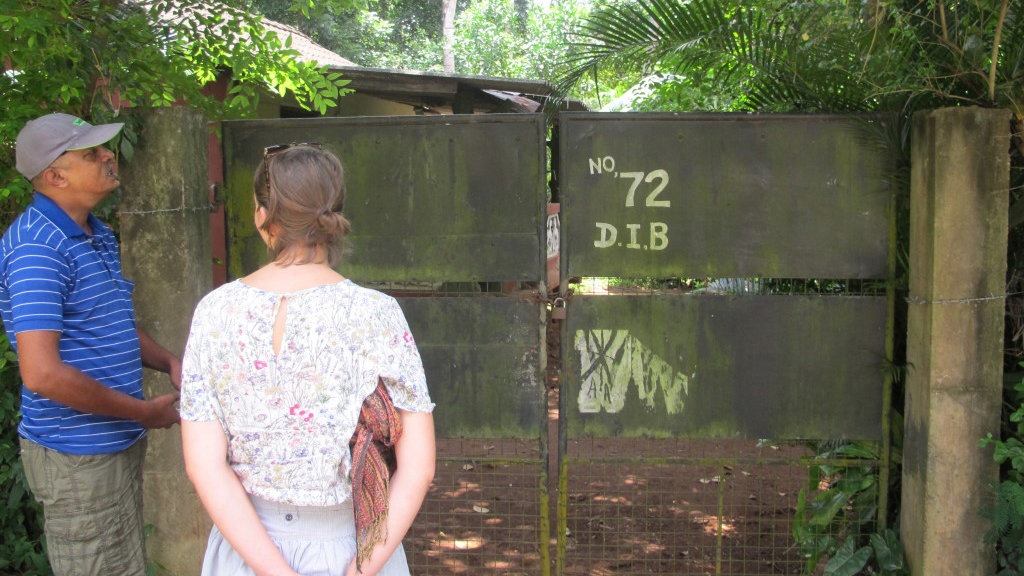 The project period for our work on scaling up the eco-village concept in South Asia is leaking towards the end and in this connection, Lykke and Jonas from the secretariat participated in the closing meeting in Sri Lanka's cultural capital, Kandy. All the partner organizations and external evaluator Professor Avanish Kumar attended the meetings. The meetings included presentations of what the various partners had achieved in the project, preliminary evaluation of the project, field visits to one of the project villages and dialogue on the further progress. In addition, Lykke and Jonas visited an old settlement project that DIB was involved in in the early 1990s near Kandy.


Long meetings with cultural breaks
Kandy is located in Sri Lanka's Central Province, surrounded by mountains, tea plantations and smaller villages. Sri Lanka's longest river Mahaweli Ganga (Great Sandy River) runs through the city and our hotel Cinnamon Citadel was right down to this river. The weather in Kandy offered 25-30 degrees and high humidity, but we were fortunately installed in the hotel's conference room with air conditioning and a gentle stream of milk tea to keep the steam up. In order for the whole thing not to end in endless discussions and tired heads, a small cultural event was put in every afternoon: each partner, including DIB, was assigned the task of music and dance and it should of course be from one's home country. We learned many exciting dance moves from both Bangladesh, India, Sri Lanka and Nepal, and they all learned a real Danish classic, Boogie Woogie.
On the first day, Lykke organized a session with outcome harvesting, where each of the partners had to identify the real changes in the project, and the partners had contributed to and reflected on whether there was a connection between the different success criteria in the project.
On the second day, our evaluator Avanish Kumar presented the preliminary results of the evaluation and entered into a dialogue with us about the partners' experiences and the results. Day three we looked back and forth: Based on the two previous days' sessions, we switched to talking ideas for content in a new project, where we ended up returning to something similar to the previous two projects. Which became a bit of an eye opener for many of the participants. In addition, the partners had prepared 'lessons learned' and their further strategy internally within the organizations and their sustainability plans for the EVD concept.
On Thursday we went on field visits (see next section) and on Friday we discussed how the eco-village concept can be carried further and wider in a new project and in the networks. In the evening we were closed out of the conference room, where we visited a nearly 27 meter high Buddha figure on the top of a mountain and then had dinner at KCC - Kandy City Center.

Field visit to a Sri Lankan island village
On Thursday, Dumindu from IDEA (Integrated Development Association) organized field visits in one of the project villages, where we gained insight into what the projects had contributed locally. Here we saw improved industrial stoves, small organic farming and kitchen gardens, hives, mushroom cultivation, rainwater harvesting and traditional products such as wicker baskets and various sweet cases made on the improved industrial stoves and sold in local markets and stores. We were greeted with great hospitality and kindness by the villagers, and were invited to a small refreshment by many. In addition, we were served dinner at the local temple - spiced for local palates (yey strong!) And ate with our hands.


"But, do you make settlements then?"
When we mention DIB's full name - the Danish International Settlement Service - many people often get a little confused and ask if we are building houses in developing countries. We no longer do that, but for many years DIB was mainly involved in sustainable settlement projects in Cambodia, Bolivia, Malaysia, South Africa, Sri Lanka and Thailand.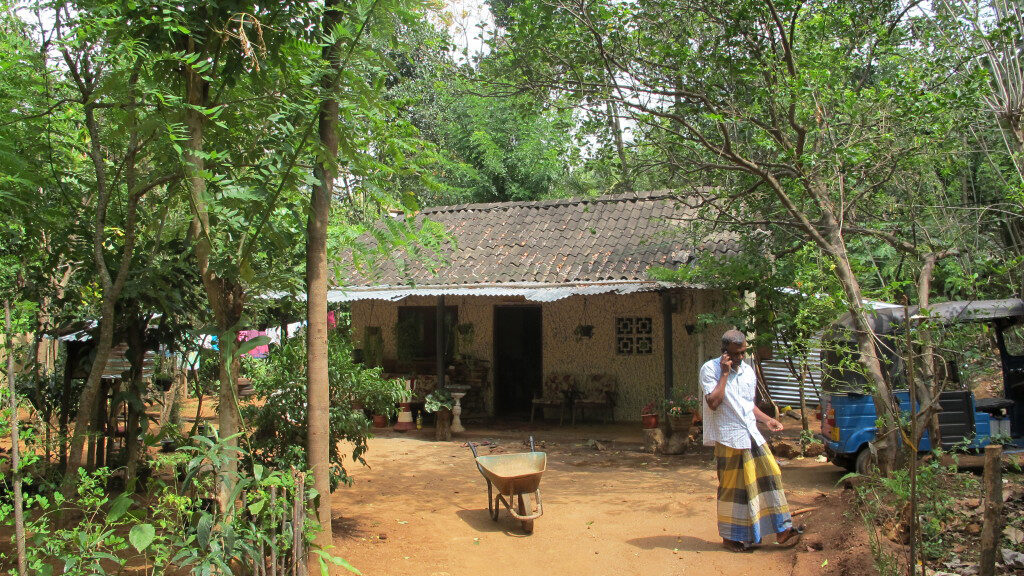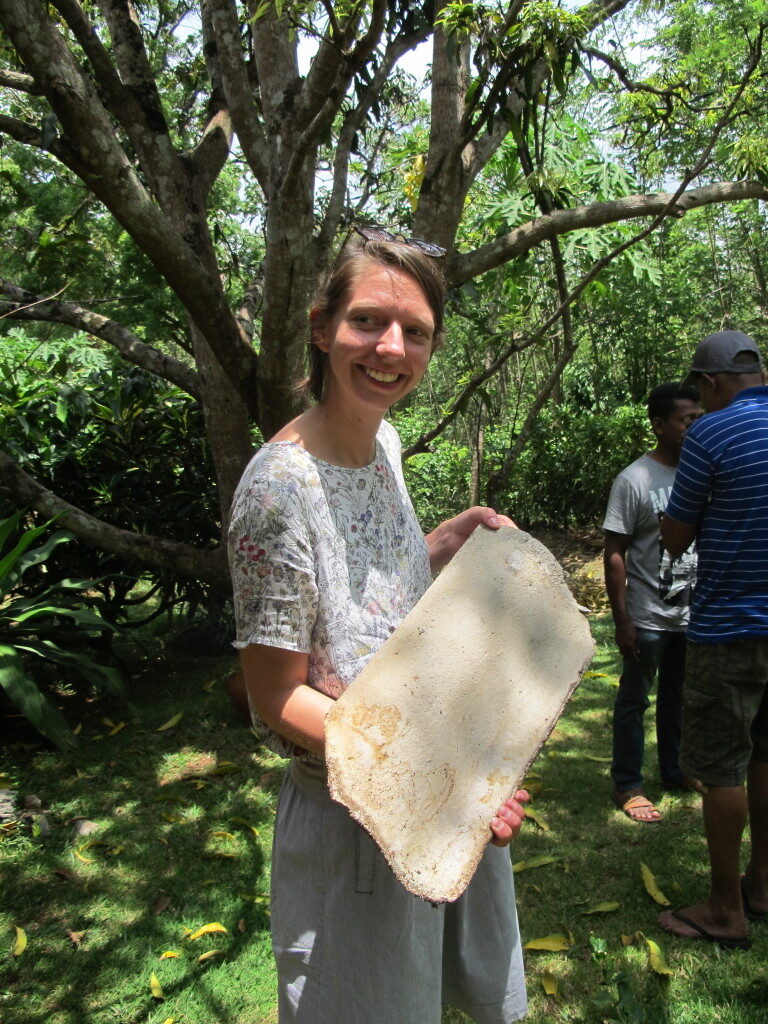 The project in Sri Lanka was called Low-Cost housing and Income generation, Matale District, Sri Lanka and ran from 1994-1997. When we were still around, with the help of an old DIB Finn Lundorf, we had contacted Dhammika Maliyagoda, one of the former employees of the project, and he showed us around two of the three former project villages. The houses that were built at that time were all about 40 m2 and consisted of a living room, a kitchen with fireplace and chimney, and 2-3 bedrooms. The houses especially stood out by the roof tiles, which were a mixture of concrete and short coconut fibers. This mode of production made both the roof stones strong and cheap to produce. The window frames were also built of coconut.
When we arrived at the two villages, it quickly became apparent that several of the residents houses had been remodeled or expanded and/or their roofs replaced. However, Dhammika showed us a few houses that had not changed appearance in the last 20-25 years. As we wandered around the villages, we again felt the Sri Lankan hospitality: We were invited in many places for biscuits, freshly squeezed passion fruit juice, coconut picked directly from the trees and much more.