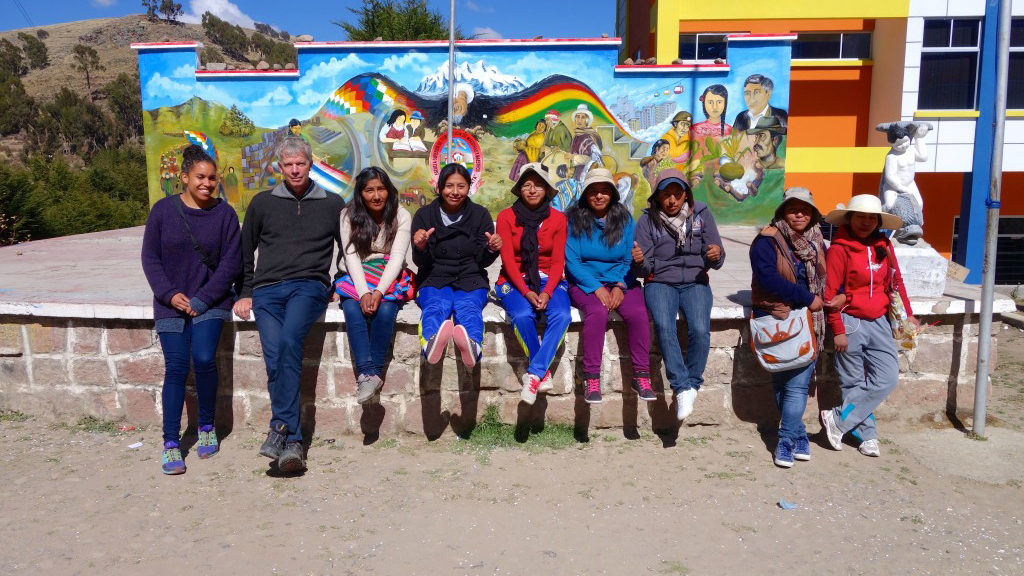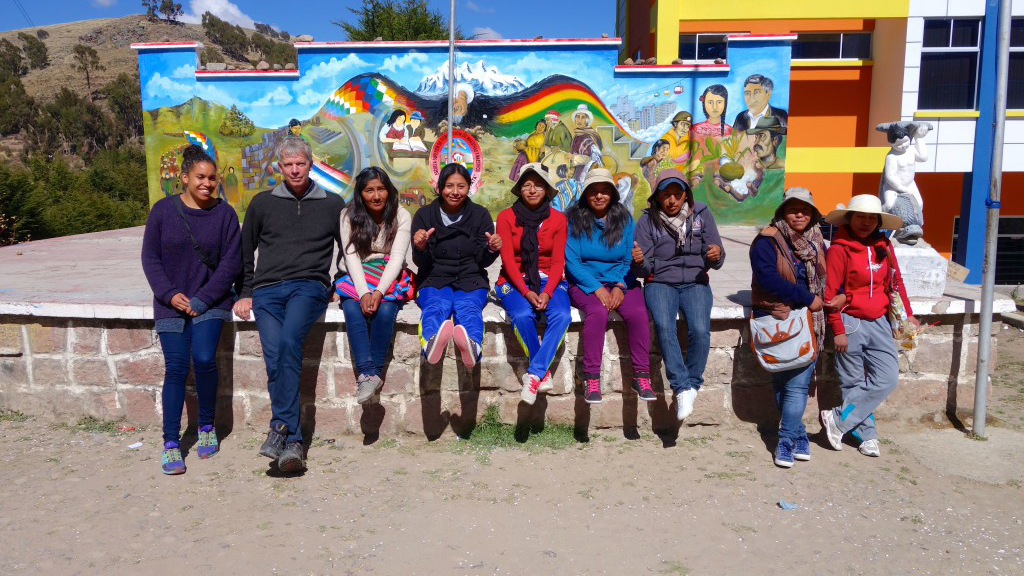 DIB's Bolivia Group has again visited our partner Teko Kavi in Bolivia. This time in connection with the start of the third phase of the Aprender Jugando 3 (AJ3) project, which was approved by CISU in March 2016 and is due to run until June 2019.
The new project, AJ3, builds on the experience gained in the projects AJ1 and AJ2, in an expanded perspective. The project incorporates and continues to engage in dialogue with Bolivia's new development paradigm Vivir Bien. In collaboration with local authorities, civil society organizations and the teacher training program, investigative and action-based learning methods will create a link between learning, school and community. The idea of the learning method of eco-literacy is to enable communities to identify local environmental problems and mobilize the population for a good life in balance with nature.
Lea and Michael were in La Paz here in June as DIB's envoy. During the visit, work started on the project implementation plan. The team for AJ3 was presented, we were presented the project to the Danish embassy and potential partners, and we visited the three project areas: Santiago de Huata, Hampaturi and Umala.
Santiago de Huata
Santiago de Huata is a few hours drive from La Paz out to the world's highest situated lake, Titicaca Lake. Here lies the teacher training Escuela Superior de Formación de Maestros, which must also be part of AJ3. Here, the representatives from the education and local authorities were also enthusiastic about the project and shared their opinions and thoughts on environmental protection and interaction with and nature in their local area.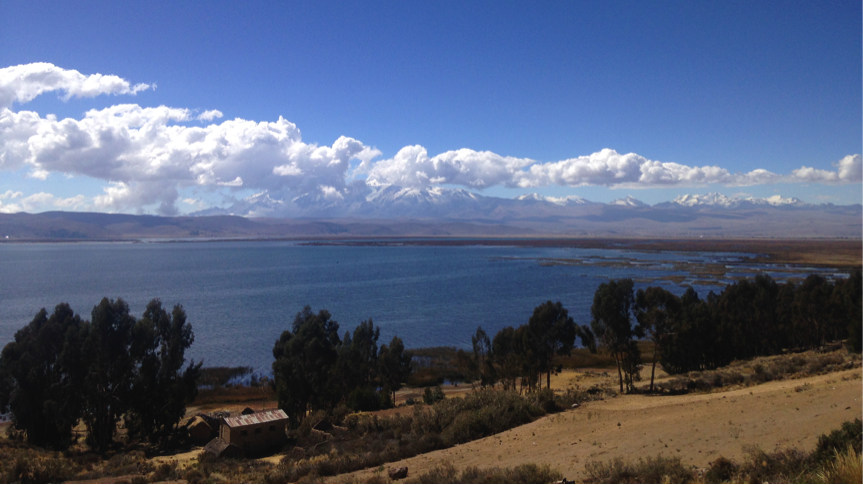 Hampaturi
Hampaturi is a district of La Paz that extends over three hard-to-reach valleys. An information meeting and workshop was planned with local authorities from the district. However, the meeting was delayed and partially prevented by a transport strike on behalf of the city's minibuses, which blocked all central transport points. It was one of two blockades we ran into that week. However, Teko Kavi presented the project to the attendees. The next day we visited the Unidad Educativa de Palcoma school in Hampaturi outside La Paz town and were introduced to enthusiastic school management, teachers and students for eco-literacy.
Umala
Out in the highlands of the Umala area, we were also presented with the new school management and a representative from the local school authority for AJ3. Two of the teachers who were part of AJ2 shared their joy and experiences of eco-literacy with the rest of us.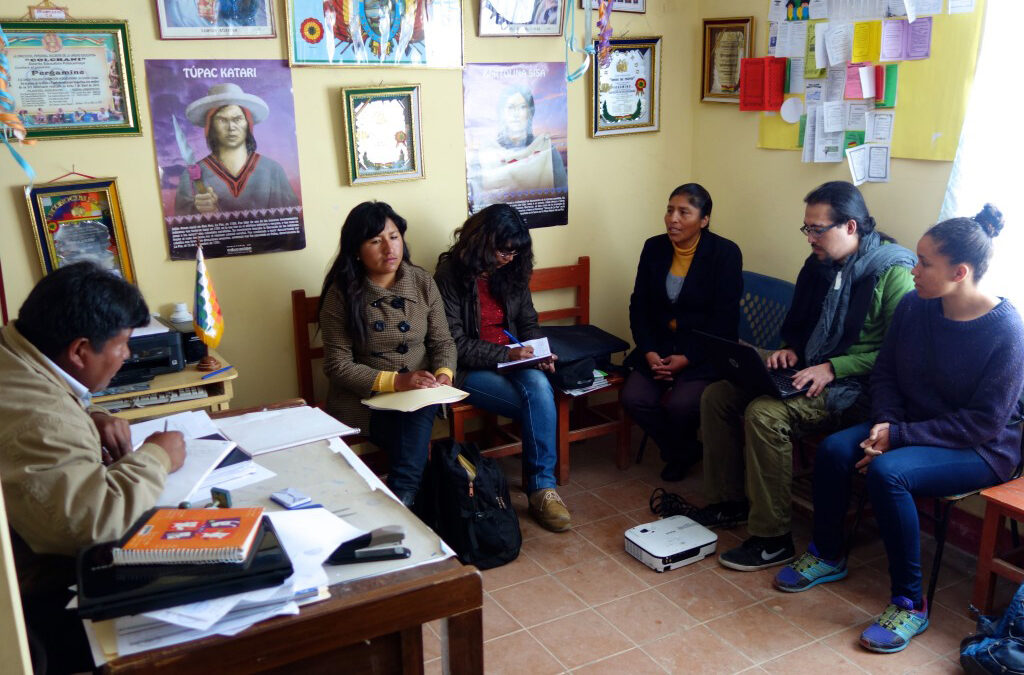 Signed cooperation agreement
The successful visit was concluded with the signing of the collaboration agreement between DIB and Teko Kavi regarding the execution of AJ3 until 2019. We look forward to a strong collaboration with Teko Kavi on eco-literacy and playful learning that reaches schools, students and families in the local communities.