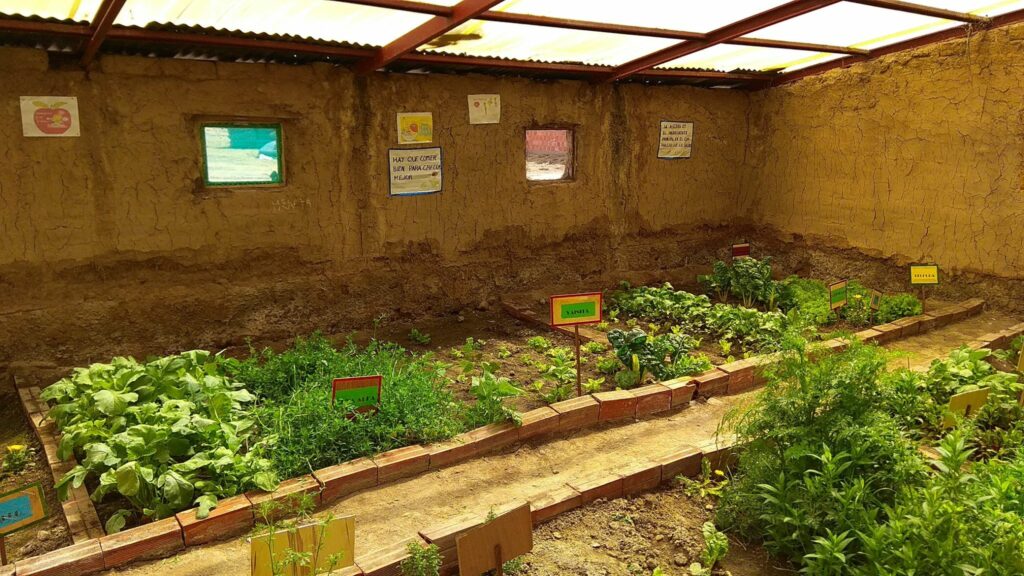 I dette indlæg beretter Lenka Janyskova, kandidatstuderende på Development and International Relations på Aalborg Universitet, om sin praktik hos DIB's partnerorganisation Teko Kavi i Bolivia.
To sum up my three-month internship in just in few lines is a pretty challenging thing. So I decided to not talk about it generally but tell you about the experience that has influenced me the most. I did a three-months internship with Teko Kavi, DIB's partner in Bolivia. Situated in their office in the unofficial Bolivian capital La Paz, I was part of the Aprender Jugando 3 ecoliteracy project (AJ3).
There are mainly three activities carried out under AJ3. One of them is to promote vegetable gardens in schools to raise ecological awareness among people. Almost all schools with which Teko Kavi cooperates have a school vegetable garden. Teko Kavi helps the schools to sow, harvest, make homemade fertilizers and insecticides, all based on environment friendly practices and products. Pupils take care of the garden and all also benefit as the produced vegetable is used to make school lunch. Produced organic residuals are later on, utilized to make compost to fertilize garden.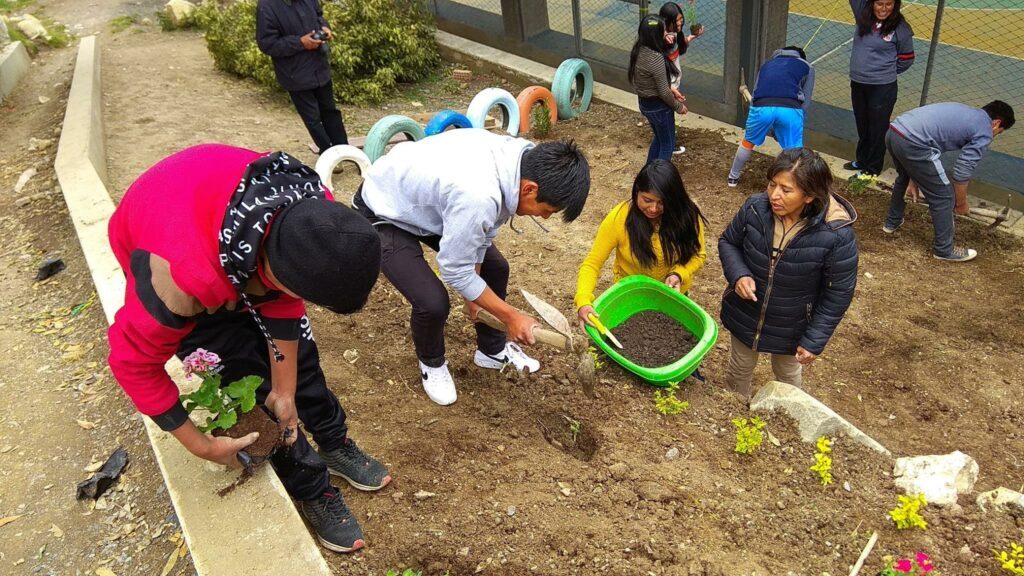 As a person loving outdoor life, I got excited to see how a greenhouse or a vegetable garden can be used as a learning environment at schools. I definitely liked the vegetable gardens the most. I really enjoyed working with children and students at schools showing them how to prepare the soil, saw the seeds and take care of the plants. I was very happy to see how enthusiastic they were to work outside in the garden. They idea itself – having a vegetable garden in school – is brilliant! Many values can be learnt in this environment. Workshops with teachers were interesting as well. It was very positive to see the expression in person's face when (s)he realizes the extent and forms of human contribution to changing climate and environment. Teacher's knowledge about these issues is crucial because they educate the future stewards of our planet, and the way Teko Kavi conducts the workshops is great! I had a great time supporting groups of teachers while coping with different group tasks, games, presentations, etc.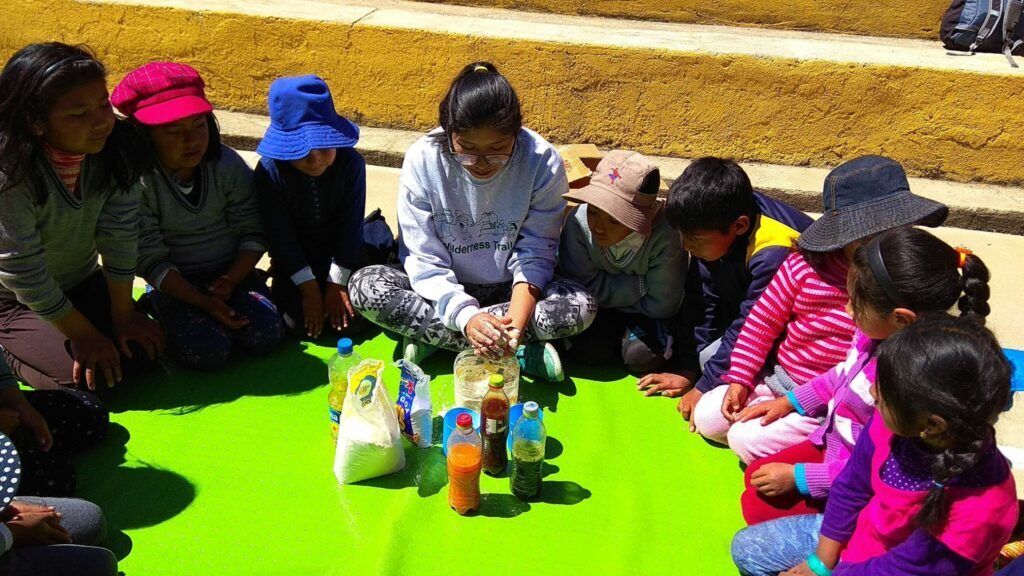 We can learn physics by e.g. counting how fast a plant grows, we can learn different mathematical operations using the plants to illustrate it, we can practice reading with children by employing vegetable name tags in the garden, we can learn about different chemical reactions, we can learn about geography by employing different tools and aids. The potential of vegetable garden as a learning environment is so huge. People's attitude toward nature could change. It may be the way to reverse or at least reduce environmental degradation.

There are more activities under AJ3, vegetable gardens are only one of them. The job that Teko Kavi is doing in Bolivia is needed and its impact on involved communities is great in terms of sustainability. I hope that I will have chance to utilize what I learnt there in future. I would like to follow the path I set on when conducting the internship. For people interested in this internship opportunity, Teko Kavi will be happy to welcome you aboard.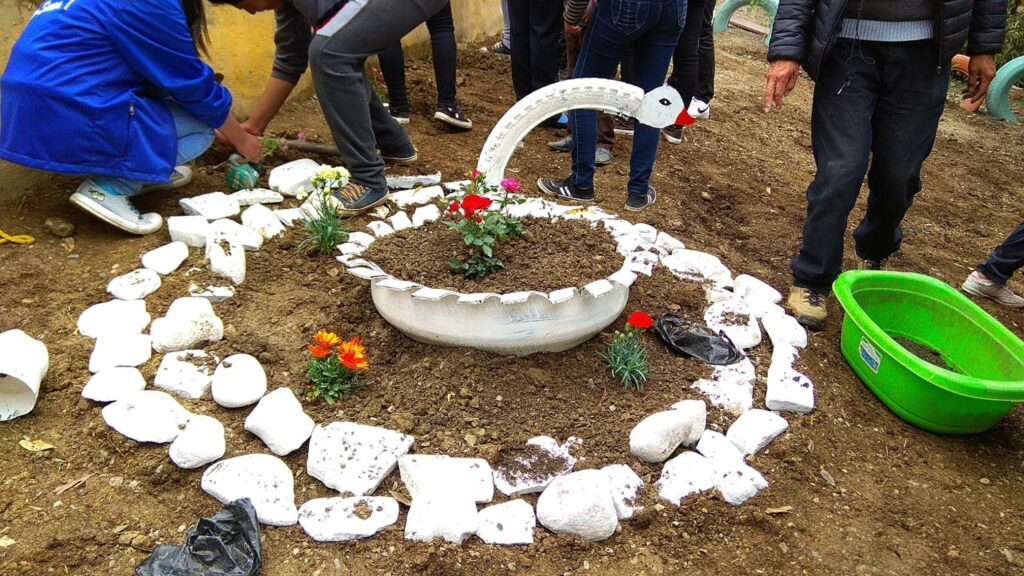 Lastly, I would like to say thanks to DIB for facilitating the contact with Teko Kavi! You can find photos from my internship and more information about DIB's projects and partners on their facebook page . If you have some questions regarding my internship, you can get in contact via DIB and they will give you my email account.